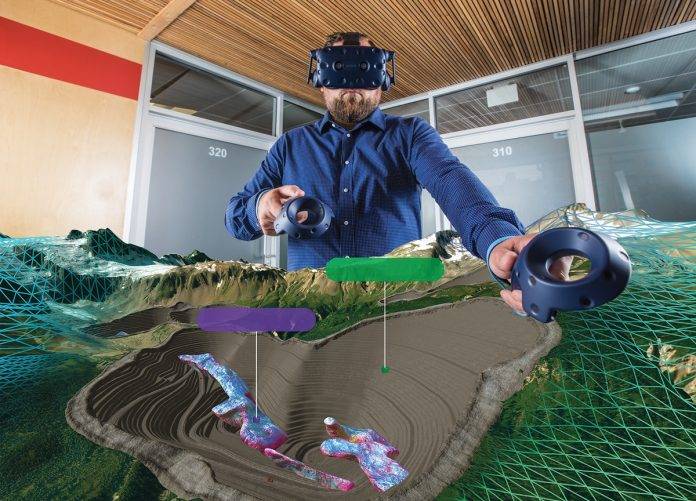 How it All Started
When Charles Lavigne and Kevin Oke created LlamaZOO in 2014, the tech wizards' intention was to build a software platform where 3D content would be used for education and training. The two post-secondary school dropouts turned video-game creators targeted university veterinary programs, a sector they felt was in need of improved methods to deliver classroom material.
"For the last 50 years, [professors] have been teaching out of 50-year-old books. The medium they're using to teach complex subject matter is not the best," says Lavigne. "Why not teach the basics in 3D?"
And thus, EasyAnatomy was hatched. It's a learning application, using a virtual dog, that offers 3D viewing and cadaver dissection, as well as quizzes and supplementary material. Today, EasyAnatomy is used by 90 universities around the world. But while the product made vet education graphic, portable and engaging, sales did not match expectations. "It's not easy to sell to universities," Lavigne says.
Universities take a long time to decide on purchases (typically done once a year) because of the many layers of bureaucracy and budget constraints, Oke says. "And there's ingrained thinking to break through," he adds. Students loved EasyAnatomy, but professors, set in their 2D ways, were harder nuts to crack. What was needed was a client that took two weeks, not two years, to make a purchase. "We had to take a step back," Lavigne recalls.
By 2016, the pair began thinking about new customers to bolster revenue. "The goals for our company really required us to accelerate our sales, to grow. We looked at our core competencies — manipulating and combining big 3D data and making it interactive, accessible and easy to understand. Where could our skills be used?" Oke says.
Changing Directions
And so LlamaZOO began looking for a market that met its needs — and needed what it had. In February 2017, it began cold-calling mining companies, a sector that uses a lot of spatial data.
"Historically, the mining sector was not an early adopter," Lavigne says. "They've been digging up rocks the same way for hundreds of years. But they're at the point where they realized they needed to innovate."   
Vancouver-headquartered Teck Resources was the first to quickly say it would explore LlamaZOO's offer to build Teck a 3D model
of its Coal Mountain site in southeast B.C. Teck wanted the product within four months, so LlamaZOO began collecting various data
to put into the 3D pot: geographical, geophysical, topographical, regional, and
even horticultural.
After five staff spent hundreds of hours in July 2017, LlamaZOO delivered a product to Teck that synthesized all of the data into a 3D model. A Teck VP was smitten, saying the resource would solve many mining challenges.
Soon LlamaZOO was creating another product for Teck. And soon after MineLife VR, LlamaZOO's pivot poster child, came out from under the rocks.
"It was straightforward to get a contract with Teck," Oke says. "We created value for them and word got around." 
One example: over a four-month period, Teck saved $250,000 in travel expenses because staff did not have to travel to mine sites. They could view the location using MineLife VR. The product provides an immersive 3D tour, letting viewers go down into the pit or fly over surrounding lands.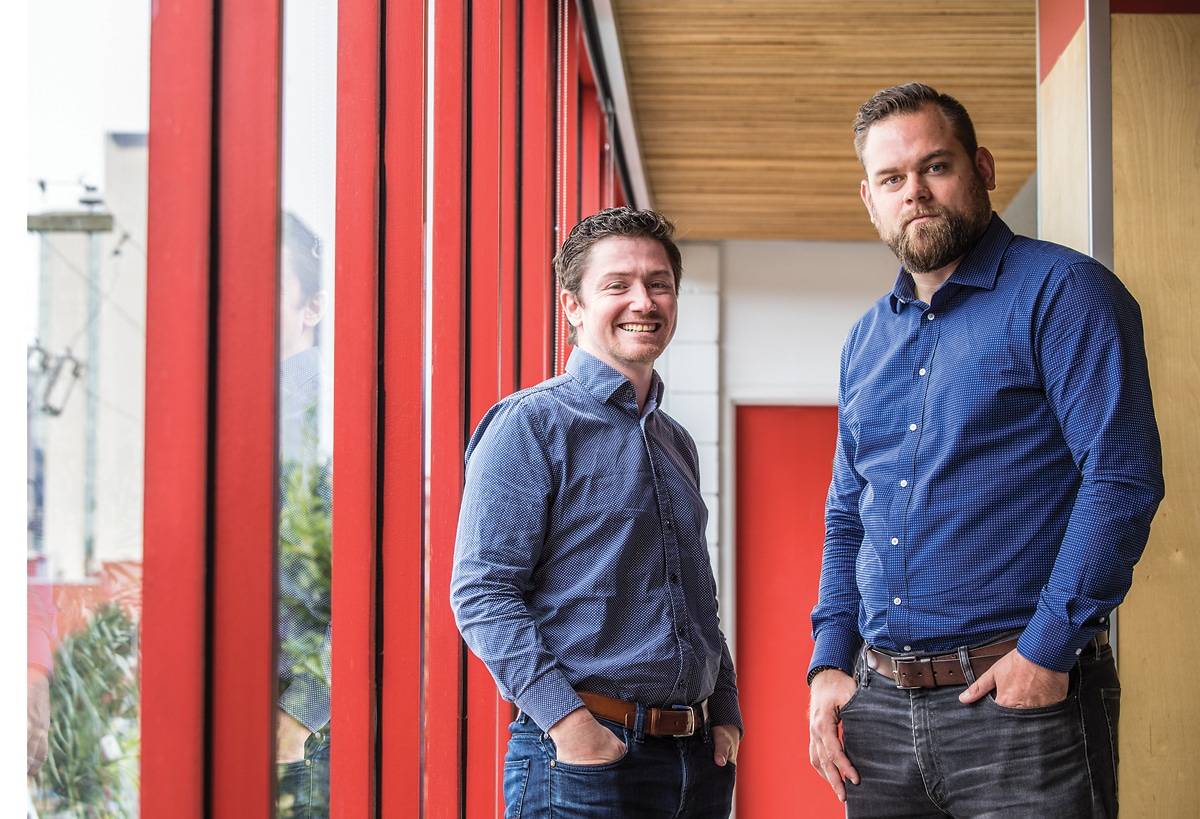 Perfect for the Pivot
Mia Maki, a professor with UVic's Gustavson School of Business entrepreneurship team, says her research has taught her that small businesses like LlamaZOO typically embrace an idea, which then envelops their business model. The business model reflects a business's choices, such as who the target customer is, pricing and fitting into the competitive landscape.When the idea doesn't get traction, the business model has to change. Thus, the need to pivot.
LlamaZOO's pivot was not unexpected, Maki says. "What causes a pivot? The business is in a small market and needs to make a move to get to success. It's pretty typical of any organization to have to pivot to find your way."
Facebook and YouTube are big fish pivoters. Both began with the intention of being dating sites, but early on realized that the pond was already well stocked, thus, their shifts. 
Fortunately, LlamaZOO had the ability to shift because of the adaptability of its technology. When it created EasyAnatomy, it used MRI and CT data to build the virtual dog. Requiring
13 staff to work 18 months at a cost of almost $1 million, the process entailed the synthesis of billions of bits of data to create the 3D model.
By the time EasyAnatomy was complete, LlamoZOO had brought virtual reality beyond gaming and they knew there was potential to reach into other markets because, when it comes to handling 3D data, it doesn't matter if the subject is a dog's body or an ore body.
"The subject matter is agnostic," Oke says.
Find the Gap
Maki's advice to those thinking of pivoting is pretty much what Oke and Lavigne did to secure a contract with Teck: "Go into the market and get to know the customer really well. Talk to them. Find a gap. Develop relationships."
Maki says it's far easier to pivot today than, say, 20 or 30 years ago because technology and 3D printers now give companies the ability to quickly build prototype products or services. 
"You can put it into the customers' hands," she adds, allowing a quasi-test drive. Termed the "minimum viable product," the MVP is a tangible item or website with enough features to please initial users or customers. The final item is designed and created after sufficient feedback from the early adopters. In the case of LlamaZOO, they had the expertise and coding base from EasyAnatomy which streamlined the eventual creation of MineLife VR.
Opening New Doors
LlamaZOO now has several other mining clients, including Barrick Gold Corp, and is in discussions with various international companies. Its pivot also opened doors to the oil and gas and forestry sectors.
"The extractive industries are where the work is," Oke says. "They're eager to adopt innovative technologies that provide operational efficiencies and gains." As well, LlamaZOO is exploring the aerospace, defence, manufacturing and "smart cities" categories.
Oke's advice to those thinking about a pivot? While it may be tempting to continue generating "any old revenue" that keeps a company afloat, where does that ultimately lead?
"You end up on a treadmill. You stagnate," he says.
Making another spreadsheet for a customer may pay the bills, but is that really where you want to go? Pushing beyond the comfort zone is how a company progresses, attracts new customers and leaves a legacy.
"But you have to be careful," Oke cautions, "not to stretch yourself too thin." 
This article is from the October/November 2018 issue of Douglas