Growing up in New Delhi, Devesh Bharadwaj was accustomed to seeing creative innovations that accomplished a lot, using only a little. He calls it jugaad, a Hindi word that translates roughly to mean finding an innovative solution or fix to any problem.
Bharadwaj, now 23 years old, certainly practices jugaad. He's been an entrepreneur and problem solver since high school — as a teen he sold high school graduation hoodies when no one else in New Delhi was doing it. Bharadwaj moved to Victoria in 2012 to study mechanical engineering at the University of Victoria, and not long after starting his studies, he knew he wanted to engineer an affordable technology that could positively impact the environment.
Bharadwaj founded Pani Energy, which incorporated in March 2017. Pani Energy develops economically accessible technologies for clean water and clean energy industries — using just the physics of water, salt and a specially designed, semi-permeable membrane.
Less than a year after incorporating, Bharadwaj's company already has two patents pending. Pani Energy first hopes to commercialize a patent pending adaptive desalination technology, which is estimated to reduce the energy required to desalinate water by between 10 and 30 per cent. Bharadwaj has identified potential customers at desalination plants in Spain, India, Algeria, Israel and Australia, and hopes the technology will be commercialized by the end of 2018. A second patent is pending for Pani Energy's osmotic energy-storage technology, which economically and efficiently stores renewable energy on a large scale.
While Bharadwaj hopes Pani Energy will become a multinational corporation within the next 10 years, his main goal is to use the economically feasible technologies he's engineered to sustainably improve how we access essential resources. 
Lightning Round
What's something you wish you'd invented?
The light bulb. Who wouldn't want to light up the world?
Who is an innovator you find inspirational?
Srinivasa Ramanujan. He had no formal training in mathematics, was from a rural village in India and went on to make substantial [mathematical] contributions.
Most-used app?
When working, Slack. When not working, WhatsApp.
Tips for being productive?
Planning is good for productivity. For each task, we know why we are doing it, how we are doing it and what we expect to learn from it.
Where do you go for inspiration and ideas?
I meditate, twice a day usually. It's something I grew up doing in India.
---
Samarth Mod and Rohit Boolchandani
Geige Van Den Top and Dan Briggs
---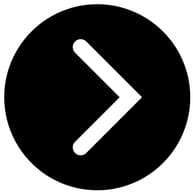 This article is from the December 2017/January 2018 issue.