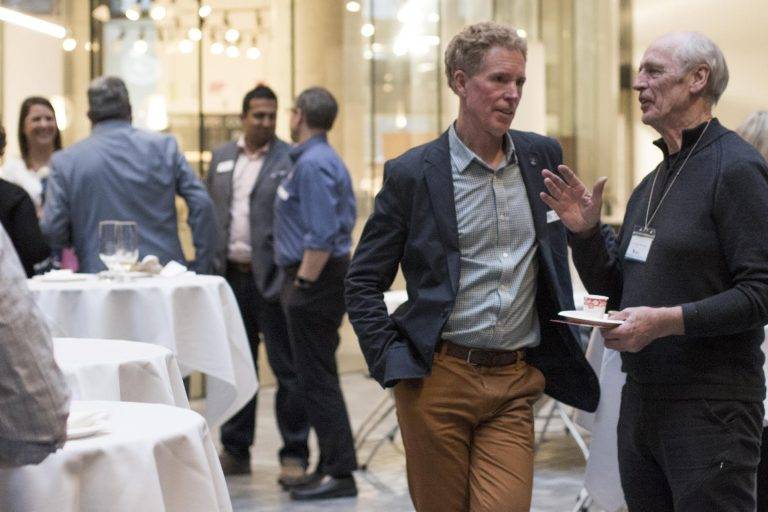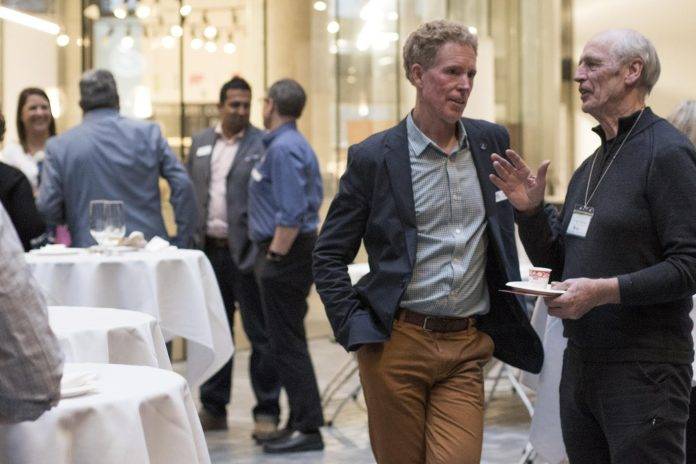 This week, attend Think Local First's AGM, learn where BC Ferries is headed and get comfortable using your smartphone to make videos.
Above photo: Think Local First's 2017 AGM.
When: Wednesday, April 18
Where: Hotel Grand Pacific, 463 Belleville Street
Why: Victoria Chamber of Commerce's next Business Leaders Luncheon will include a talk by Mark Collins, the CEO of BC Ferries. Collins will discuss the company's strategic plan for the future, and what he envisions the future of the area's ferry system could look like and how it could evolve.
When: Wednesday, April 18
Where: Victoria Conference Centre, 720 Douglas Street
Why: Think Local First's Annual General Meeting is held this Wednesday. Celebrate local businesses and business owners, and hear success stories from three Think Local First members. This year, speakers include Michele Byrne of Dutch Bakery and Diner, Al Hasham of Maximum Express Courier and Freight and Max Furniture, and Russ Benwell of Red Barn Market.
When: Thursday, April 19
Where: Max Furniture, 1-2745 Bridge Street
Why: The Greater Victoria Chamber of Commerce's monthly Business Mixer and Mingle is held this Thursday. This monthly get-together is a chance to meet other business owners in the community and reconnect with members you haven't spoken to for a while. This member-only event also includes hors d'oeuvres and drinks.
When: Thursday, April 19
Where: McLay Heritage Guest House, 5241 Koksilah Road
Why: Brenda Burch of Social Media is Not Simple hosts a 90-minute session marketed as a fun introduction to using video over social platforms. Burch's session is fully dedicated to practicing video skills using your smartphone, in a varying lights and conditions. It's introductory and intended to be a stepping stone for marketers looking to dip their toes into the world of video.
When: Saturday, April 21
Where: Fort Tectoria, 777 Fort Street
Why: Ladies Learning Code presents this fun and inclusive workshop for anyone interested in coding yet is a complete beginner. This full-day session will teach attendees the basics they need to know when it comes to Ruby, a programming language that is generally considered to be a little more natural to understand and slightly easier to learn compared to the many other programming languages out there. During the session, attendees will also learn about Canada's new Open Government portal, discovering how to analyze and process data from there.