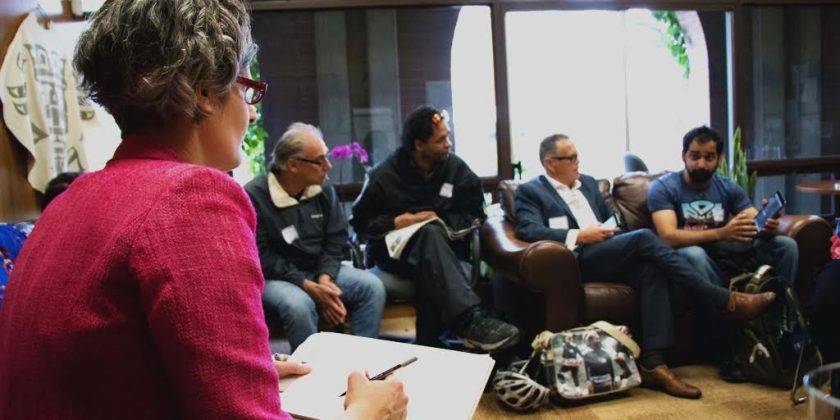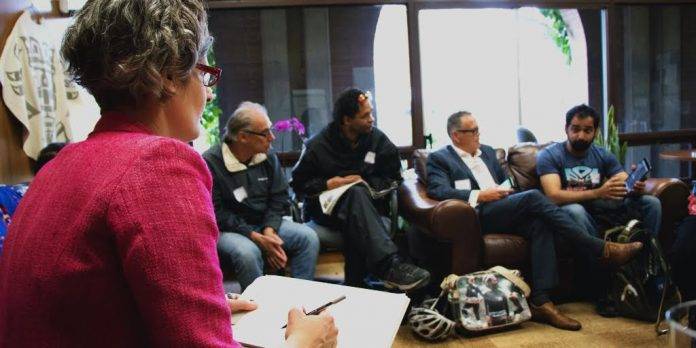 Businesspeople and lovers of the city should pencil these five events into their calendar for this week.
Above photo: Lisa Helps at a Mayor's Community Drop-In event.
When: Tuesday, April 24
Where: City Hall, 1 Centennial Square
Why: The City hosts its next Mayor's Community Drop-In event (which runs bi-monthly) on Tuesday evening. Members of the public are invited to City Hall to meet Mayor Lisa Helps and share any thoughts, ideas and worries with her. According to Lisa Helps, this event is an opportunity "to build community and a sense of belonging."

When: Tuesday, April 24
Where: To be determined
Why: In Smart HR's Coaching and Effective Team Leadership workshop, managers will learn a variety of skills that will take their leadership to the next level. Attendees will learn everything from how to actively listen, ask effective questions, improve team engagement and analyze how well a team is really functioning.

When: Wednesday, April 26
Where: The Victoria Event Centre, 1415 Broad Street
Why: Failure is universal. Feeling ashamed about it shouldn't be. VIATEC hosts its ninth F*ckUp Night, which is a monthly event where confident and successful people open up and share their stories of failure with more than 200 people. In this volume of the event, four speakers — Erin Skillen, Gordon McDougall, Ashley Howard and Connor Tobin — will each have seven minutes to tell their story (and help you feel better about your own business flops).
When: Thursday, April 26
Where: Club Kwench, 843 Fort Street
Why: If you, like most businesspeople, spend the entire workweek frantically typing out emails, crafting super-short tweets and messaging colleagues and clients over your various devices, maybe you're ready to slow down your communication a bit. That's what the Dead Letter Club, created in Melbourne, Australia by Melanie Knight in 2017, is all about. It's a chance to remember the joys of writing with a pen and taking your time to craft something creative. If you're not sure you remember how to do that, don't worry: there are prompt cards.

When: Friday, April 27
Where: MacLaurin Building, University of Victoria
Why: Anyone on the Island who works in the library field is able to register to attend the fourth annual Vancouver Island Library Staff Conference. The full-day conference, co-presented by Camosun College Library, Greater Victoria Public Library and the University of Victoria Libraries, is an opportunity for library professionals to network, learn from each other and discover new resources.