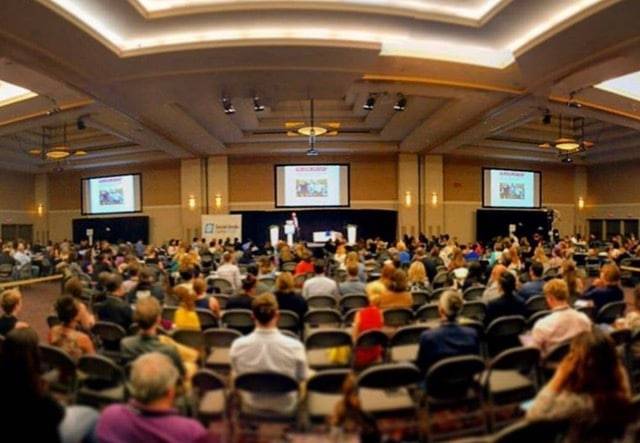 Every year, for the past 9 years, hundreds of enthusiastic delegates have gathered in Victoria BC, at the beautiful Victoria Conference Centre to attend Social Media Camp.
Attendees, many of whom return every year, come from across Canada and the United States from all sectors of the economy – small business, large business, government, education, and non-profit.
They come to learn about all aspects of social media marketing – communications, sales, crowdsourcing, e-learning, digital marketing, content marketing, e-mail marketing, and inbound marketing.
They come to network and build relationships and partnerships, but they return to find out what's new and innovative in the ever-changing world of social media.
When surveyed, Social Media Camp delegates say the most important benefit of the conference is finding a community of like-minded people.
Here's a sample of what new and returning #SMCamp attendees had to say in our 2018 survey:
This was my fourth SMC. I learned so much. I am impressed with the quality of speakers, and I loved the variety of topics to learn about. Writing, customer service, branding, privacy. It was well worthwhile, and I'm hoping some of my colleagues will attend with me next year.
This was my ninth! What I liked most was the learning, open attitude, and the willingness of speakers to chat afterward.
My first SMC. I liked the intimate roundtables and the storytelling presentation. Tactical presentations saying you can do this by doing this – not too high level.
This was my seventh SMC. What did I like most? COMMUNITY!
This was my first SMC. I liked connecting with like-minded industry professionals and networking with local business professionals. Coming away with a sense of validation/affirmation/invigoration regarding goals/visions within my organization and picking up some strategic tools for getting my team on board.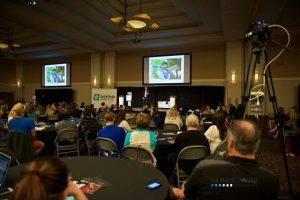 Why Social Media Camp has grown to become the largest event of its kind in Canada
Excellent speakers
Social Media Camp speakers are at the top of their game and are chosen for their ability to share how they got there and to help you get there too. SMC speakers are energizing, knowledgeable, motivating, and approachable. Some of them are downright hilarious.
Coaching
You get to connect with an expert of your choice and ask questions. Imagine a tour guide, teacher, mentor, geek-speak translator and Social Media professional attuned to your industry or sector, all rolled into one. Someone that listens to your goals, before you even get to the Camp, and then points out all the best sessions for you to attend, so you can target those goals. Imagine a person that you can connect with after a session, to help clarify things that you might not fully understand. Someone that is connected to the best and the brightest in the Social Media world, who can connect you with all the resources you need to get better at using and leveraging Social Media. That's a Social Media Camp Coach.
Round-table discussions
Eighteen experts provided twenty-one discussion topics from brand building to Facebook for nonprofits, copywriting, content marketing, podcasting and more. The only problem is deciding which discussions to attend.
Off-site socials
The joy of chilling over snacks, bevies, and great music with other conference goers is priceless. Social Media Camp is fun, both offsite and on. If you're here in 2019, make sure to snag a ticket to attend one of these. There might also be a dance floor.
Location, location, location!
Victoria, BC was named Canada's "most hipster city" for 2018, by MoveHub. It's also known as the most beautiful city and the most romantic city. But whatever your preference – romance, hipster-ness, or taking photos of beautiful scenery with your smartphone, Victoria is cool.
And Victoria is famous for its craft breweries, delicious dining experiences for every budget and food preference, whales and seals in the harbor, festivals, nightclubs – we could go on – but the tour guides say it best. You may, however, have to stay a few extra days!

The venue
Social Media Camp takes place in the stunning Victoria Conference Centre, adjacent to the iconic Fairmont Empress Hotel. Natural light and gorgeous art fill this spacious and elegant environment. A perfect place to attend the 10th Annual Social Media Camp in 2019.
We are excited to announce that our keynote speaker for the 10th annual Social Media Camp in 2019 is best selling author and President of UnMarketing, Scott Stratten.
See you at the 10th annual Social Media Camp, on April 25th and 26th!