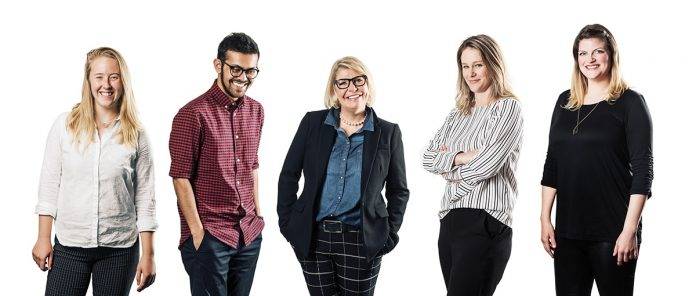 It's been a landmark year for Page One, publisher of Douglas, YAM and Spruce magazines. YAM and Douglas have achieved record growth, while our newest magazine, Spruce, has quickly earned a loyal following of readers inspired by its amazing home and renovation features.
As an independent publisher, Page One has also seen a major talent expansion. Heading up the company's growing digital division are Belle White and Advait Gupte, who bring energy and marketing expertise to Page One's websites and social media.
The company's sales and marketing team, led by Amanda Wilson, has grown too with the addition of Denise Grant, founder of 100 Women Who Care; Nicole Mackie, formerly of CTV; and ad coordinator Rebecca Juetten, who has spent over a decade in the English Language Learning sector.
"Page One's growth proves the power of great print magazines that connect with their audiences, augmented by a strong digital presence," says company president Lise Gyorkos.
"Douglas, YAM and Spruce are not just products;  they are communities and we're excited that these communities continue to grow and show support."
This article is from the April/May 2019 issue of Douglas.