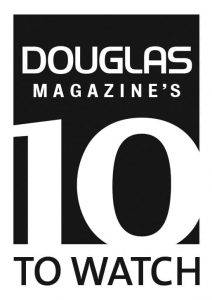 Each year, Douglas magazine recognizes the best new businesses on Vancouver Island through our annual 10 to Watch Awards.
Are you a new and innovative local business that is 3 years old or younger? Do you know a Vancouver Island-based business that deserves to be recognized as a 10 to Watch winner?
Nominate your own business, or a local business you believe deserves to be a 10 to Watch winner through the form below. Nominations end November 8, at 5pm. See here for the Rules & Regulations.
If you have any questions about the nomination procedure, please read the full procedure here. Also feel free to contact us with any questions by emailing bwhite@pageonepublishing.ca or calling 250-595-7243.